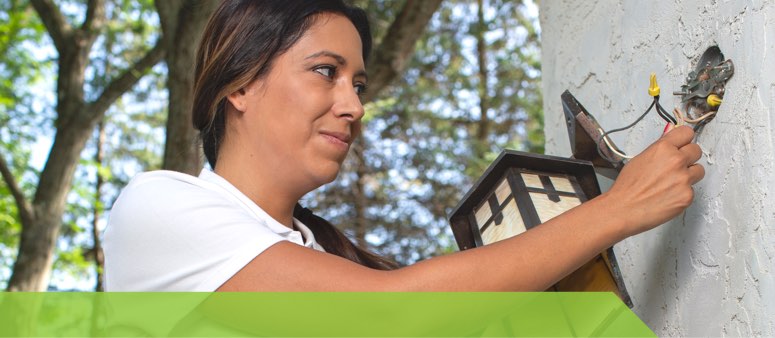 Training is much more than just sharing technical skills; it requires patience, encouragement, and a strong desire to see trainees grow in the trades. And while the online technical training provided by NexTech Academy is an important piece of vocational education, it relies on oversight and input from local training leaders.
To help make the process simple and beneficial for trainers and trainees alike, we offer a number of support resources for local training leaders to help you build your own skills as a trainer, coordinate with in-field training mentors, and keep trainees on the right track from their first modules to completion of their program.
Learn more about your role in NexTech training and our commitment to helping local trainers achieve the best results possible.
A Trainers Introduction to NexTech
Tips and Tricks for Trainers
The NexTech online learning management system makes it easy to check on students and get a sense of their strengths and weaknesses. This system allows you to review every exercise and activity completed by a trainee, as well as their overall progress through the course. Training leaders should also regularly coordinate with training mentors to discuss on-the-job skills progress.
To provide accountability to keep students motivated and on track:
Keep a close eye on progress. Check the NexTech online learning management system frequently to see a trainee's progress. Check in with their training mentors on a regular basis and get together at least once a week to see how the student feels about her or his performance.
Set clear expectations. Work with management and trainees to determine the right pace for progress; set guidelines that let students know what you expect. Be flexible, but also encourage good time management habits to help students stay on schedule.
Facilitate access. Identify ways students can work on their online training, like using free Wi-Fi at a coffee shop or in the breakroom over lunch. Training leaders may also consider providing devices to support training.
Get support. Learn more about becoming an effective trainer by reaching out to Nexstar's training accountability coaching staff. They can provide the insights needed to make the program as beneficial as possible for everyone.
With the right level of accountability and incentives, a good trainee can become a talented tradesperson. For Jason Haskin of Boothe's Heating, Air Conditioning and Plumbing, setting clear expectations upfront is very important.
Newly enrolled employees are entered into a 90-day probation period, and there is a zero-tolerance policy for missing a module or falling behind pace. Following the probationary period, trainees are allowed one opportunity to miss their mark but also receive bumps in pay as they reach milestones in the program.
Jason checks in with students once per week, consistently reviews their progress online, and ensures trainees receive opportunities to complete skill assessments in the field. One of Jason's students nearing the end of Level 2 in the HVAC program has already started assisting customers and is running at an 80% conversion rate with a department average ticket time.
In most cases, the program requires 18 to 24 months to complete.
We advise taking the full time to guide students who are new to the trades through the complete training program for their field.
It's important to keep trainees moving at a reasonable pace, but also to accommodate their learning style and speed of training. However, when trainees are hired with some experience or trades education, it is possible to shorten the length of training.
For example, some Nexstar Network members use online technical training and in-field mentorship to fill in gaps in new hires' previous education. In this case, their general manager found that the program could be completed at a faster pace.
If you have questions about how to adapt training for more experienced trainees or individuals with some trades education, call (651) 426-2000 to learn more.
Getting started with NexTech Academy requires just a few simple steps. You can read more about getting started on our site, but you will need to:
Students will also need a Nexstar Network membership to complete an enrollment form.
Please be ready to provide payment information at the time of enrollment. You can also request a course demo and download a copy of our curriculum guide before deciding to enroll.
For more information, please call (651) 426-2000.
In some cases, a trainee may decide not to proceed with training. Due to our monthly subscription service, your company is only financially responsible for the actual training completed. To cancel your subscription, please call (651) 426-2000 for immediate assistance.
Attitude shapes success. When you are a young apprentice working for an electrical, HVAC or plumbing business, behavior and mindset have a tremendous impact on your personal success and the bottom…
read more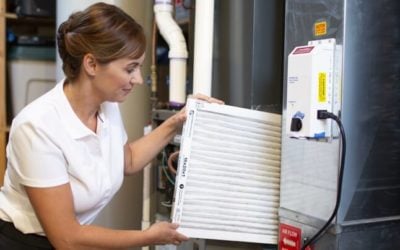 There are a variety of dangers inherent to the skilled trades. Of course, dangers exist with every job, but anytime you are using tools in combination with water, electricity and gases, well, the…
For Business Owners
Enrollment is open to members of Nexstar Network. Learn about membership benefits and how to join today.
For Students
We'll email you when direct enrollment for students is open. Sign up for program updates.