Trainer Resources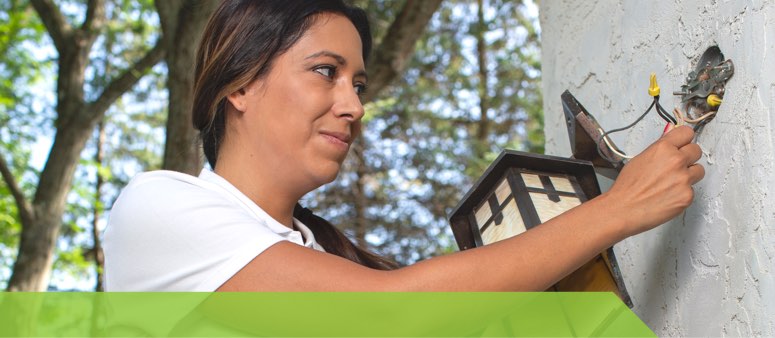 Training is much more than just sharing technical skills; it requires patience, encouragement, and a strong desire to see trainees grow in the trades. And while the online technical training provided by NexTech Academy is an important piece of vocational education, it relies on oversight and input from local training leaders.
To help make the process simple and beneficial for trainers and trainees alike, we offer a number of support resources for local training leaders to help you build your own skills as a trainer, coordinate with in-field training mentors, and keep trainees on the right track from their first modules to completion of their program.
Learn more about your role in NexTech training and our commitment to helping local trainers achieve the best results possible.
A Trainers Introduction to NexTech
What is the role of a training leader?
Training leaders oversee all training and provide guidance, encouragement, motivation, and structure. This is especially important as trainers play a critical role in employee retention as well as development. As recent research uncovered, employees learn 20% of their most important skills from collaboration with and feedback from colleagues.
As a training leader, you will assess student progress, determining when trainees are ready to move from module to module by reviewing their skills assessments. A training leader should always be available to answer questions, to clarify complex materials, and to address any challenges to training access.
The training leader will also determine when a student is ready to move from supervised to unsupervised skills practice. This means they provide ongoing guidance and coordinate with training mentors in the field. Because of this, it's beneficial for companies to identify dedicated training leaders whose sole focus is onboarding and training new techs.
Why should I work with a coach?
Just as trainees depend on you for guidance, you can look to our training accountability coaching staff for guidance that your company needs. Our coaches are familiar with all the challenges of identifying, training, and retaining great technicians due to their own experience in the HVAC, electrical, and plumbing fields.
They're a great resource whenever you need more information about navigating the program, conducting skills assessments, or any other aspect of NexTech Academy training. And while they're especially helpful for first-time and newer training leaders, coaches also prove invaluable for the most experienced trainers.
How is NexTech's training curriculum different?
There are a few key differences between NexTech's online technical training and similar programs.
It is developed by experts in the trades. NexTech Academy was created by the Nexstar Network, an organization representing more than 600 businesses in the home service trades to promote success through education and shared resources.
It combines the best parts of an apprenticeship with the efficiency of online learning. Students can ride along on service calls with your company's experienced techs, ensuring they see the real-world applications of the concepts they learn via online courses.
It's designed for the way students learn. Every module includes videos, interactive content, and more to keep students engaged and to accommodate their unique learning styles.
It includes soft skills training. Over the last two years alone, more than 2,500 Nexstar Network member technicians have participated in the Service System® program to learn valuable soft skills, including everything from communication to business ethics.
How many hours make up each training program?
Many Nexstar Network members seek to gain approval at the state level from the Department of Labor (DOL).
While regulations vary, the DOL generally requires a specific number of hours spent using training curriculum, broken down by classroom time (in the case of NexTech, self-guided online learning) and lab hours.
Here is a breakdown of course hours to help you gain approval:
HVAC
Heating & Cooling Track
Classroom Hours: 114
Lab Hours: 328
Total Hours: 442
Cool ONLY Track 
Classroom Hours: 93
Lab Hours: 243
Total Hours: ​336
Plumbing
Classroom Hours: 107
Lab Hours: 219
Total Hours: 326​
Electrical
Classroom Hours: 93
Lab Hours: 122
Total Hours: 215​
What are the benefits of online training?
Online training provides an ideal blend of hands-on time with trainees and independent study. Thanks to a combination of modules built around readings, instructional videos, interactive exercises, your trainees will learn important technical concepts at their own pace. At the same time, trainers can incorporate real-world experiences to prepare trainees for the demands of work in the trades.
Thanks to a robust system for progress evaluation and skills assessment, trainers can avoid surprises, like gaps in skills and cognitive biases. You'll have a clear idea of student progress every step of the way, so you can feel confident that upon completion, students are ready to work independently.
Online training is also highly cost effective. Great candidates may be hesitant to take on expensive vocational education; programs developed by individual businesses may be costly, inconsistent, and ineffective. Thanks to our monthly subscription program, companies using NexTech pay only for the training received, making it easy to manage costs.
How do I manage multiple students?
Training a single student can be challenging, but in some cases, your company will need to rapidly bring on multiple new technicians. In this case, to ensure each trainee in the group gets the best training experience, NexTech suggests:
Assign each trainee one training mentor. This helps ensure mentors won't be overwhelmed and can give their full attention to students and service calls alike.
Choose a dedicated company-wide training leader. When one individual coordinates all training efforts, it leads to a more uniform, efficient program.
Schedule check-ins. It can be easy to let things slide when you're working with multiple students. Make sure that meetings are always a priority; take time to sit with students and answer all their questions at each session.
Monitor progress. Keep a close eye on progress when training multiple students. If you're constantly on top of what they have completed and what still needs to be done, it's easier for them to be as well.
What is my role in a skills assessment?
While the training mentor will ultimately sign off on any skills assessments, you play an important part here as the training leader. You'll need to determine that a student is ready to undergo a skills assessment, and make clear to them what will be required to successfully complete one. This will require you to stay on top of their progress in all aspects of their course work, as well as to check in with their field mentor.
During the assessment, you should make sure that all tasks are completed in accordance with program standards. If a student successfully completes an assessment, you can help them plan for the next steps in training and determine where additional review is required. When students are unable to complete a skills assessment, you should work with them and their field mentors to understand what can be done to help.
How often should I meet with students?
We suggest that training leaders meet with trainees at least once per week.
In fact, 68% of local training leaders surveyed prefer this frequency and found that regular check-ins led to better overall performance by students. Of the remaining leaders, another 10% met with students daily, while nearly 17% got together every other week.
What should I do/say during a check-in meeting?
When meeting with students, give them an accurate assessment of their progress and encourage them to keep moving forward. During the meeting, you should:
Ask which parts of the training are easy to understand and which are more challenging.
Answer questions about techniques or information that's causing the student difficulty. In some cases, you may want to direct them to the training mentor as well.
Offer tips for timely progress through the course.
Suggest strategies for completing training, like using downtime between calls or accessing public Wi-Fi when on the go.
Listen to the trainee's concerns and adjust training accordingly.
Encourage trainees to ask questions about their new skills, the training process, the company, and what's relevant to your trade.
For more help with trainee meetings, be sure to reach out to your assigned Nexstar Network coach. She or he can offer suggestions to make each meeting more productive for you and your trainees.
What kinds of calls can trainees go on?
Working with training mentors on service calls is an essential part of the overall technical training program. A recent survey revealed that nearly 100% of students feel more confident because of their training, with work in the field being just as important as online instruction.
During the early portions of the program, trainees are considered educated helpers, ready to assist with the basics of the average service call. However, as students build skills, they can take on more complex tasks under supervision. When ready, they may be able to complete some service calls independently. Ultimately, these decisions should be made by the training leader based on overall performance.
Do you offer training for experienced technicians?
Yes! Check out the following:
NexTech On-The-Go App
Technicians can be prepared for any residential task with how-to videos in the palm of their hand. The NexTech On-The-Go app can be downloaded from the Android and Apple app stores for $4.99/ month.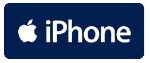 NexTech On-The-Go Web Streaming
Are you a service manager, looking to add technical training videos to your regular technician meetings? The web streaming version of NexTech-On-The-Go is for you. Easily find plumbing, heating and electrical technical training videos to stream on any PC or large screen. Pricing is $4.99 a month for Nexstar members, if they redeem the promo code. Call Nexstar to get the code. For more information visit our demo page.
Tips and Tricks for Trainers
How do I track progress and keep students accountable?
The NexTech online learning management system makes it easy to check on students and get a sense of their strengths and weaknesses. This system allows you to review every exercise and activity completed by a trainee, as well as their overall progress through the course. Training leaders should also regularly coordinate with training mentors to discuss on-the-job skills progress.
To provide accountability to keep students motivated and on track:
Keep a close eye on progress. Check the NexTech online learning management system frequently to see a trainee's progress. Check in with their training mentors on a regular basis and get together at least once a week to see how the student feels about her or his performance.
Set clear expectations. Work with management and trainees to determine the right pace for progress; set guidelines that let students know what you expect. Be flexible, but also encourage good time management habits to help students stay on schedule.
Facilitate access. Identify ways students can work on their online training, like using free Wi-Fi at a coffee shop or in the breakroom over lunch. Training leaders may also consider providing devices to support training.
Get support. Learn more about becoming an effective trainer by reaching out to Nexstar's training accountability coaching staff. They can provide the insights needed to make the program as beneficial as possible for everyone.
How have training leaders found success?
With the right level of accountability and incentives, a good trainee can become a talented tradesperson. For Jason Haskin of Boothe's Heating, Air Conditioning and Plumbing, setting clear expectations upfront is very important.
Newly enrolled employees are entered into a 90-day probation period, and there is a zero-tolerance policy for missing a module or falling behind pace. Following the probationary period, trainees are allowed one opportunity to miss their mark but also receive bumps in pay as they reach milestones in the program.
Jason checks in with students once per week, consistently reviews their progress online, and ensures trainees receive opportunities to complete skill assessments in the field. One of Jason's students nearing the end of Level 2 in the HVAC program has already started assisting customers and is running at an 80% conversion rate with a department average ticket time.
Can I expedite the training program?
In most cases, the program requires 18 to 24 months to complete.
We advise taking the full time to guide students who are new to the trades through the complete training program for their field.
It's important to keep trainees moving at a reasonable pace, but also to accommodate their learning style and speed of training. However, when trainees are hired with some experience or trades education, it is possible to shorten the length of training.
For example, some Nexstar Network members use online technical training and in-field mentorship to fill in gaps in new hires' previous education. In this case, their general manager found that the program could be completed at a faster pace.
If you have questions about how to adapt training for more experienced trainees or individuals with some trades education, call (651) 426-2000 to learn more.
How do we start using NexTech Academy?
Getting started with NexTech Academy requires just a few simple steps. You can read more about getting started on our site, but you will need to:
Students will also need a Nexstar Network membership to complete an enrollment form.
Please be ready to provide payment information at the time of enrollment. You can also request a course demo and download a copy of our curriculum guide before deciding to enroll.
For more information, please call (651) 426-2000.
What if we need to cancel a NexTech subscription?
In some cases, a trainee may decide not to proceed with training. Due to our monthly subscription service, your company is only financially responsible for the actual training completed. To cancel your subscription, please call (651) 426-2000 for immediate assistance.
Attitude shapes success. When you are a young apprentice working for an electrical, HVAC or plumbing business, behavior and mindset have a tremendous impact on your personal success and the bottom...
read more
There are a variety of dangers inherent to the skilled trades. Of course, dangers exist with every job, but anytime you are using tools in combination with water, electricity and gases, well, the...
read more
For Business Owners
Enrollment is open to members of Nexstar Network. Learn about membership benefits and how to join today.
For Students
We'll email you when direct enrollment for students is open. Sign up for program updates.