We're Evolving NexTech Academy in 2020
We have been working hard on improving NexTech Academy, making changes to the program that will reduce the operating expenses. We updated pricing in September 2019, and we are launching new training resources to Nexstar Network members in Spring 2020.
We've reduced our pricing and are launching new training resources to Nexstar Network members in Spring 2020.
Same Training. Lower Pricing.
Enrollment Fee
We've removed our enrollment fee for students and businesses. That's a savings of $500.
Trainer Fee
Save $99 a month over our previous fees. Because trainers play a critical role in employee retention and development we've dropped our trainer fee.
Student Fee
Training new employees is easy with NexTech. Now it costs less too. The new monthly price per student is $99.
NexTech Academy is a comprehensive, online technical training program for HVAC and plumbing technicians offered by Nexstar Network.
Missing Out? Learn how NexTech Academy prepares businesses and students for the future.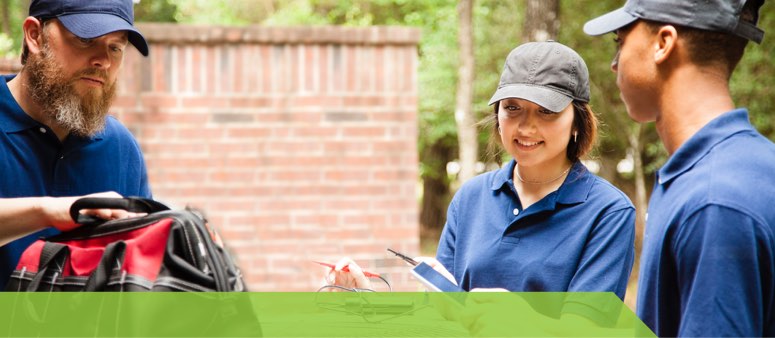 NexTech 2.0 is in the Works
What is NexTech 2.0?
In Spring 2020, we're launching our electrician training program, along with a handy "how-to" video curriculum for plumbers, HVAC professionals, and electricians.
Our "how-to" videos offer your employees a quick way to brush up on seldom-used skills before client appointments.
Like our entire curriculum, these videos may be watched anywhere, anytime on an as-needed basis.
While we're ramping up to NexTech 2.0, your employees can continue their training without worry. All trainees will be automatically migrated to our new training program —without interruption—in Spring 2020.
What's different besides the look?
More training options
More video content
New plumbing and HVAC content
New electrical curriculum
Easier progress tracking
Mobile-friendly design
Interactive reading assignments
Easy-to-understand dashboard
More training support resources
Faster enrollment
NexTech 2.0 Platform Demo
View the following training video for an introduction to the type of materials included in the NexTech 2.0 platform.
For additional information, please submit your email below to view a full NexTech 2.0 program demo. We'll send you an email with demo access information.
NexTech 2.0 Exclusive Benefits
Answers To Your Questions
Can I get more information on the electrical training program?
Our electrical coaches are hard at work creating the electrical curriculum. This program will launch with the rest of NexTech 2.0 in Spring 2020. You can download the scope and sequencing to look over while you wait.
Want to know when we're ready to launch NexTech Electrical? Sign up for updates below.
What are the training options?
NexTech's traditional training program is getting an upgrade, and we're launching two new ways to train online.
Traditional
$99 monthly subscription
Full HVAC, Plumbing, and Electrical training programs
A la Carte
$19.99 each
Purchase individual courses
Available for 1 month
Video App
$9.99 per person/month
How-to video library
Recall your NexTech training in the field
When does NexTech 2.0 launch?
We've reduced our operating expenses and pricing and are launching new training resources to Nexstar Network members in Spring 2020.
What Members Say About Our Training
NexTech will allow us to have a top-notch training program for a fraction of the cost it would be to develop one on our own. With the shortage of technicians, NexTech will allow us to recruit candidates who want to make their career in HVAC and do not want the expense of college.
Matt Marsiglio
Flame Furnace
We have been growing at 10-15% each year for the last 4 years and the one thing that is holding even more growth back is not just finding good people but then training them…The program is so detailed and organized. It allows me to check up on trainees to see their progress and I have weekly meetings with them to hold them accountable. Having a Nexstar accountability coach is very helpful as well because it keeps me focused in between all the other duties my job requires.
Kyle Fleck
Admin Paul W. Essig