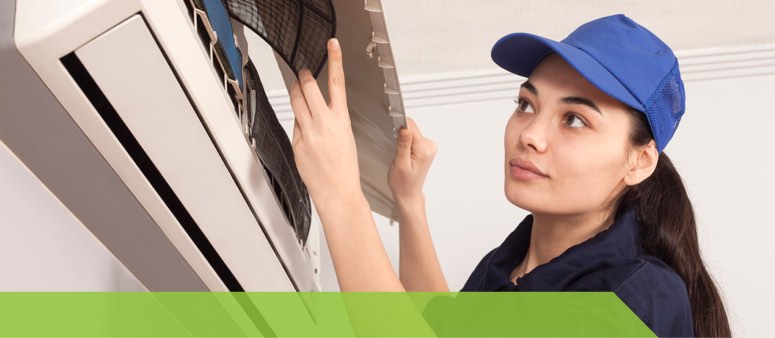 Invest in your future by learning a new trade.
Great pay, affordable tuition and job security are just a few of the benefits of a career in the HVAC, plumbing or electrical trades. Working for a residential service company, you'll get to meet new people and help solve problems. NexTech Academy provides a path to one of these rewarding careers for students with virtually no trade experience through flexible, online technical and soft skills training.
Our self-paced curriculum integrates Nexstar Network's best practices with step-by-step technical training. We use a holistic learning approach that combines reading, interactive exercises, quizzes, videos and skills practice demonstrations.
All you need to succeed is the curiosity to learn new skills and the willingness to work hard. Once you've completed the program, you'll have technical and professional skills you need to become a confident and competent technician.
This is not a "fast track to a truck" program. NexTech Academy is designed to build confidence and mastery of skills by allowing students to learn at their own pace. Most apprenticeship programs work on a four-to five-year model. NexTech Academy is designed to take a fraction of that time. We estimate that completion of the program will take 18-24 months. However, the pace of the program is determined by how much time a student can devote to it during their work week.
Through online learning and hands-on skills assessments, you'll get the step-by-step technical training you need to become technically proficient in your chosen trade. Additional sales and service training prepares you to go into the field and build relationships with customers. As a result, you'll begin your career as a well-rounded technician who is not only qualified, but confident and professional.
As a NexTech Academy student you will:
Read about the foundations of your chosen trade.
Complete interactive exercises and watch videos.
Prove your knowledge through quizzes.
Show your new skills through manager-observed skill assessments.
Pass each level with the guidance of your local training leader.
Work through the program at your own pace.
What our students are saying.

I think the program is unique and informative. The NexTech program goes beyond just the technical aspect of the trade and helps develop your skills in the service industry by giving you tips on health as well as interaction with the customer. The learning process is smooth. Each module gives you a rundown of what you will be covering in the text and what you should be practicing/training in the field. At the end of each module you are given a quiz to analyze whether you understood the information, or if you need to go back over it again. I would highly recommend this training to anyone considering using it.
Gregory Dannenberg
Trainee, Essig Plumbing & Heating

So far the learning process has been efficient. There isn't a lot of "fluff" to get through to learn something. The Nexstar customer service videos are a good touch on a more personal level.
Austin Meyers
Student, Essig Plumbing and Heating
Getting the support you need to succeed.
We understand that embarking on a new career can seem daunting, which is why we make sure you have the support you need every step of the way. Local training leaders (managers or senior technicians within the company who work with new apprentices) will help guide you through the program, monitoring your performance and ensuring you are ready to progress from one module to the next. Your training mentor will oversee your hands-on training, supervise you in the field, and sign off on skills assessments.
If you run into technical difficulties with the online platform, do not hesitate to contact NexTech Academy at i[email protected] or by calling 651-426-2000.
For Business Owners
Enrollment is open to members of Nexstar Network. Learn about membership benefits and how to join today.
For Students
We'll email you when direct enrollment for students is open. Sign up for program updates.