If you want to Discover NexTech Academy, Dive into NexTech Select, or review the 10 Laws of NexTech Academy, visit our NexTech Academy Resource Page.
*Open to Nexstar Members Only
SHAPING THE FUTURE OF OUR INDUSTRY
THROUGH FLEXIBLE, ONLINE EDUCATION.
There is an increasing need for qualified HVAC, plumbing and electrical technicians. NexTech Academy provides online, comprehensive training programs for each of these trades designed to meet the workforce needs now and in the future.

IF YOU'RE A BUSINESS OWNER
Easy and affordable technical training.
With NexTech Academy, you provide the people and access to our online resources and we'll handle the rest. Our proven training curriculum is backed by Nexstar Network's 26+ years of industry experience. Our coaches work with your business managers and training leaders to reinforce the content that employees learn through NexTech Academy to produce technicians that deliver.
IF YOU'RE A STUDENT
Learn a rewarding new trade.
Our self-paced program guides trainees through a variety of reading and writing assignments, hands-on skills assessments, and interactive exercises to gain technical skills specific to their trade. Additional soft skills training ensures new technicians are confident and ready to interact with clients in the field.

Prepare for your future at a pace that's right for you.
NexTech Academy provides a flexible digital learning environment that enables you to develop the skills you need to become a confident, capable technician in your chosen trade.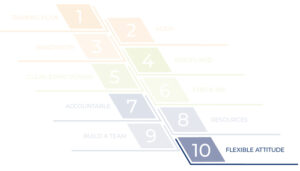 You've made it to the very last law of NexTech Academy's training program! You've learned the ins and outs of how to set your students
Read More »
Make your company even stronger.