Wish you could provide your HVAC field staff with ongoing training for the technical skills that would help them be more efficient and confident on the job?
Ongoing technical training typically gets put on the back burner – that is, until your technicians have callbacks and warranty calls!
If you're wondering how you can get your team more training immediately, consider having Nexstar's HVAC Technical Coach, Joe DeLong, come out to your business. 
It could be exactly what you need.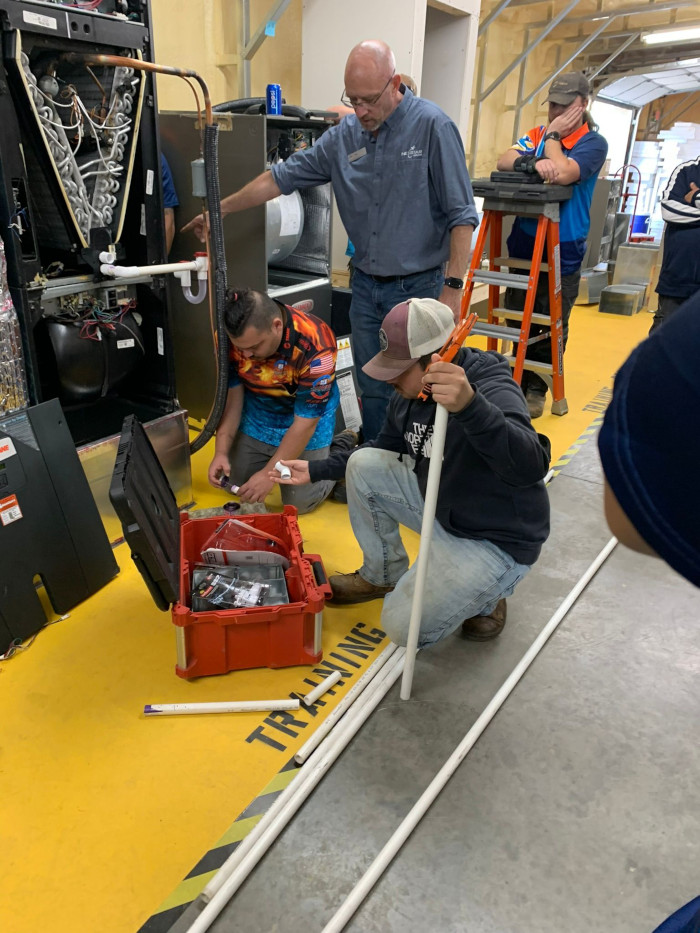 A few weeks ago, our HVAC Technical Coach, Joe DeLong, was out at a Nexstar member shop, J's HVAC Unlimited. He was there to facilitate an HVAC technician development onsite visit with the company's HVAC installers, maintenance department, and service technicians.
A technician development onsite combines soft skills training with technical, hands-on training. Joe discussed how to eliminate customer concerns, how to decrease customer stress about installations, and how to set clear expectations for installations. After role-playing with the team and covering the most important soft skills for an HVAC installation, he began teaching the technical side of the installation, using content he created in NexTech Academy. The HVAC installation training included some of these topics: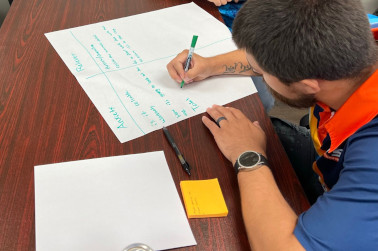 Basic electrical theory – Troubleshooting, reading wiring schematics, and an understanding of the high- and low-voltage electrical circuits commonly found in HVAC equipment
Recovery, pressure testing, and evacuation procedures – Using large diameter hoses and pulling a deep, quick vacuum on the system, using up-to-date technology, such as Bluetooth tools and high-speed evacuation kits
Sequence of operation – The heat pump refrigeration cycle
Wiring of heat pumps – Low- and high-voltage wiring
The refrigerant charge – Understanding of superheat and subcooling and how to accurately charge a heat pump in the heating or cooling mode of operation
Overall commissioning and start-up of the system – Static pressure testing, dialing in the correct airflow to the system, and dialing in the final refrigerant charge
Brazing in the system – Brazing in the system with oxy-acetylene torches, and flowing nitrogen through the system as they brazed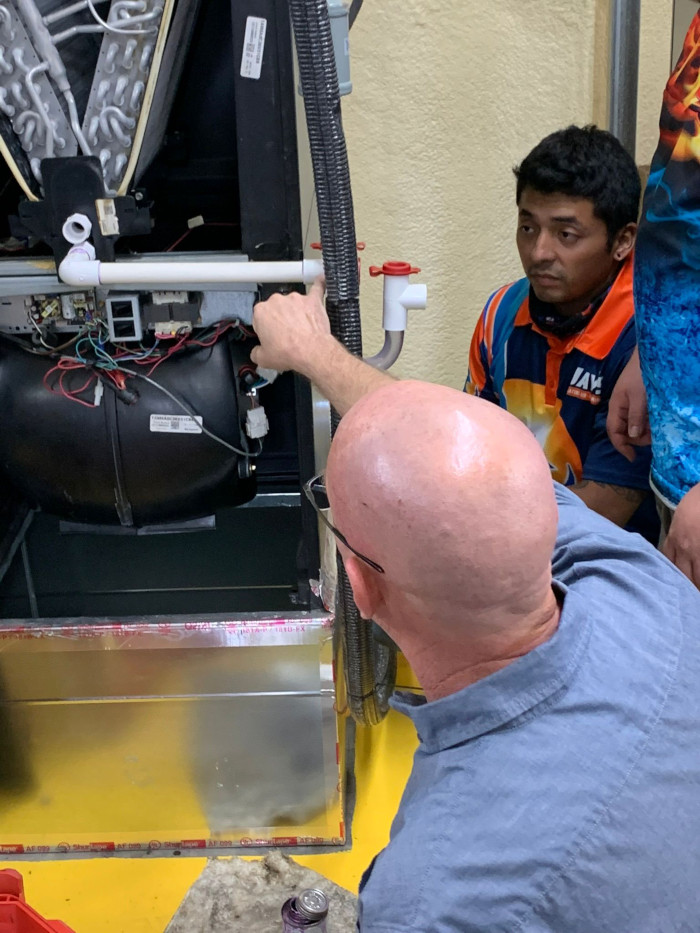 The installation team at J's HVAC Unlimited also had the opportunity to install an actual heat pump air handler and outdoor unit in their training lab as part of the onsite experience. The team at J's HVAC Unlimited is a great example of a company that is growing and preparing to add more and more qualified technicians into the industry through world-class technical and soft skills training. Joe's onsite visit helped the team reduce callbacks, build confidence, and improve the company's bottom line.
Want your own technician development onsite visit?
No problem! This type of onsite visit involves three steps:
Meet with your HVAC technical trainer/coach so he can provide you with specific HVAC aptitude tests and surveys to determine your team's existing knowledge of HVAC. Your trainer will also provide you with an HVAC Opportunity Survey to determine what specific parts of the trade your team may need more targeted training in.
After your team has been evaluated, you will have a meeting with Joe to discuss his recommendations for technical training and your thoughts on what your team needs. You and Joe will decide what customized training will look like for your team, as well as decide how long Joe will be onsite, training.
Joe will send over a contract. Once signed, the onsite training will be booked with dates that work for your company.
Did you know? You can also choose to do strictly technical training. All these site visits are 100% customized by the member and what their specific needs are.
Contact Joe today!
Joe DeLong
NexTech Coach/HVAC Technical Trainer
Nexstar Network | NexTech Academy
Direct 651-789-8533 | Cell 303-990-1857
Book a call with me by clicking HERE.