In the second installment of our two-part blog series, we're shining the spotlight on Charlie Cotto, Director of Deljo Heating and Cooling's in-house NexTech Academy. Charlie shares how his journey in the trades has led him to his current role as a respected trainer, mentor, and leader to his students and graduates like David Ciechanowski .
Charlie's Path to Deljo's Director of NexTech Academy
A mechanically minded natural leader, Charlie has 15-years of experience in the HVAC profession, a career he chose to support his family. He joined Deljo nine years ago as a maintenance and service technician and has worked his way up to the company's Director of NexTech Academy.
"I've had a background of leadership, coaching and training people my whole life no matter what job I was in," Charlie explained. "The team at Deljo told me a position was open to help build their inhouse training program and asked if I was ready to do it – here I am." Within the first six months, the Deljo program has resulted in four apprentice graduates with 11 students currently enrolled. This pipeline of emerging talent will go a long way to supporting Deljo's future growth and workforce needs.
Charlie noted that one of the most rewarding aspects of leading the charge is connecting with his students daily. "Seeing our students make it through feels great because it's a big accomplishment," Charlie explained. "It's not easy to go through 442 hours of class time like our first graduate David did. He was probably the most eager; he told us from the beginning he'd be first to finish, and he was. It's rewarding to support our students and recognize they're really getting something meaningful out of the work. They're enjoying what they're doing and then see their accomplishments firsthand."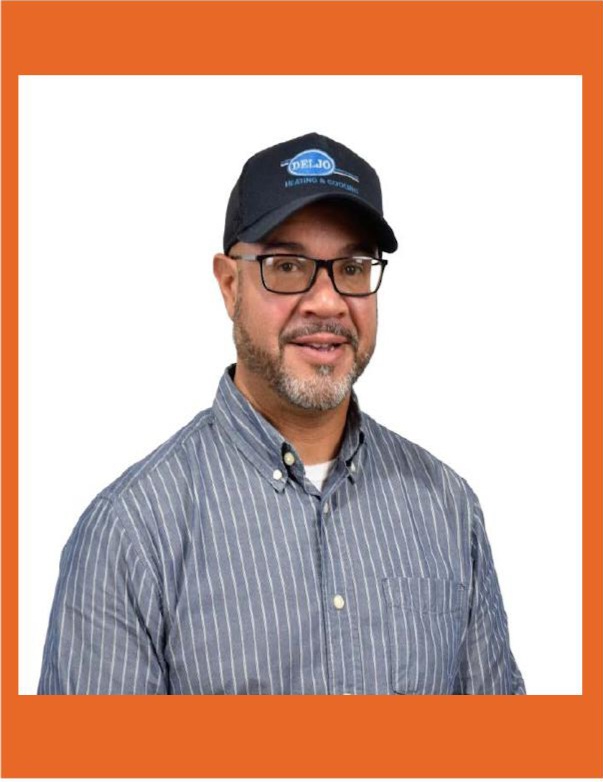 Building an Outstanding In-house Training Program
Early on Charlie worked closely with NexTech Academy Coach Corinne Hall to develop and customize a training program for his Deljo team. "I give credit to NexTech – that's why we started. We've been utilizing the curriculum since November, and we choose to incorporate what works best for Deljo. For example, our team leads can track their students who have access to materials at home, and they can set up tests, exams and studying sessions without having books and workbooks. The online option allows us to monitor students' progress and scores – it has worked great so far."
Deljo's in-house offering includes a computer lab and a skills lab featuring all the HVAC equipment utilized in the field. Charlie developed a comprehensive schedule that includes coaching classes five days a week for incoming students as well as cooling boot camp courses and coaching lessons that pinpoint specific classes such as thermostat installation, boiler maintenance, and air conditioning overviews.
"NexTech Academy offers us the big picture, and we work together to get things done and to keep growing," Charlie explained. "I appreciate the opportunity and I appreciate Corinne; she's been a great help guiding me through the process. Everything is falling into place; we're growing together and we're improving."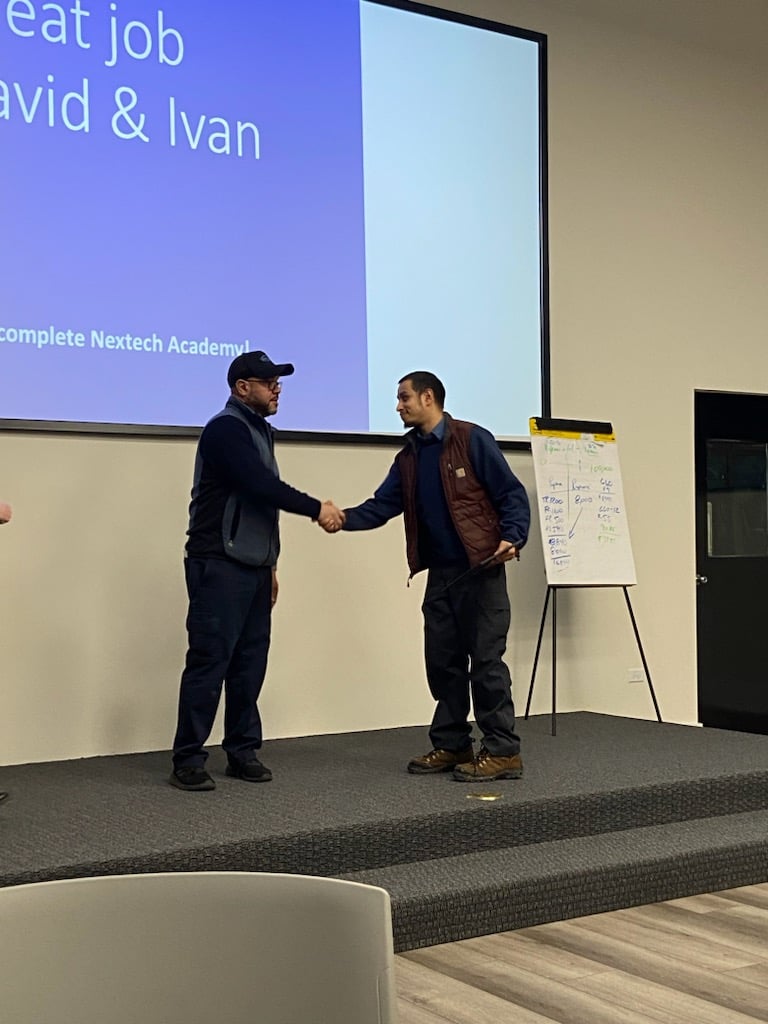 Secret Ingredients from a Seasoned Pro
Charlie offers two bits of advice to his training leader peers in working with students:
First, adjust your teaching style to best fit each student's needs. "Every student is different so you can't treat them the same. Some students learn by writing things down, others are visual learners, and many are hands-on. So, be prepared to pivot, which requires more thought and time. By focusing on each student, you're tuned-in and will become good at reading people."
Next, Charlie emphasizes the importance of clear communication from day one, which is an investment that can pay off when times get tough. "I believe communication helps the most. Having our standing 1-on-1s and being open to asking for help is critical. Open, honest communications the starting point."
Congratulations to Charlie and his Deljo NexTech Academy team for making a positive impact for their business, their employees, and those in the Chicago community they serve.