By Joel Ellingson, Director of NexTech Academy
You know it and I know it: There simply aren't enough future trades professionals training up, right now, to meet the needs of North America's growing PHCE companies. A fundamentally different approach is required to identify, recruit, and hire the technical talent needed to fuel the growth of the trades – and your business.
At Nexstar, we believe you can hire for behaviors and train for skills. This is a huge shift away from traditional thinking; it means you can open up your search for talent in new ways. Hiring for behaviors and training for skills allows you to find extremely valuable workers in new, unexpected places; people who might not have even been thinking about a career in the trades. In fact, this pivot in industry thinking was a key topic of discussion during a recent ACHR The News podcast. I had the pleasure of speaking with Kyle Gargaro, podcast host and ACHR News editorial director, about both challenges and solutions. You'll find that recorded interview here.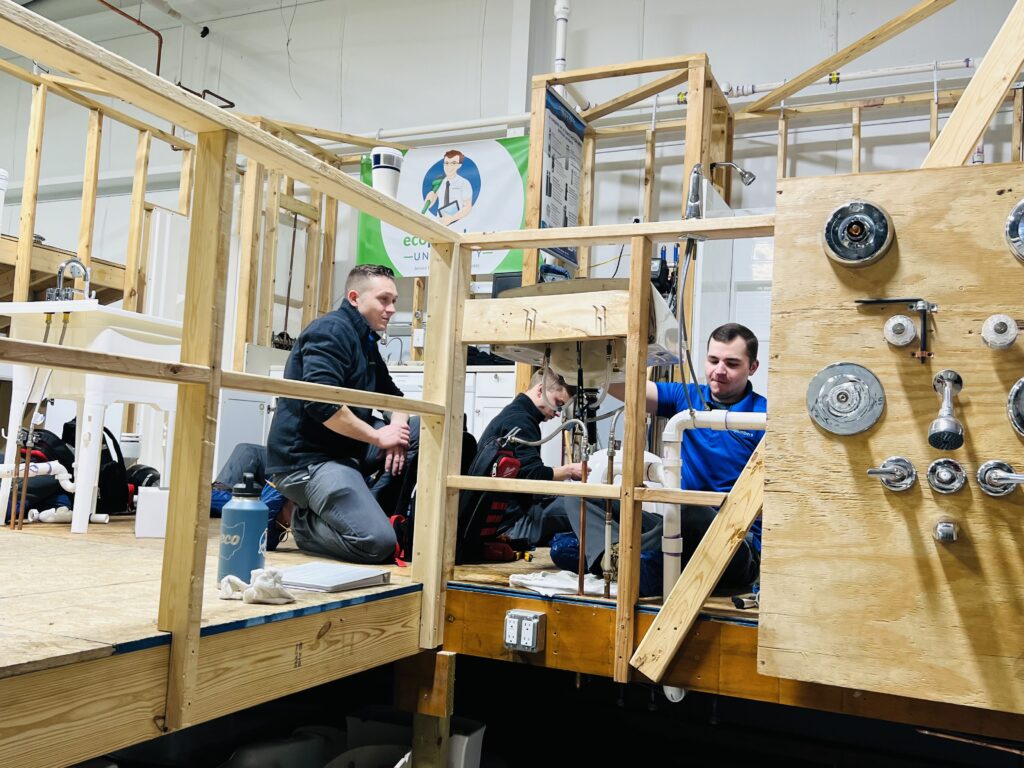 In order to begin shifting your own ideas about how to hire, consider changing your mental picture of who you think makes a great technician. You can start by defining the behaviors that you want all your technicians to demonstrate. Your list could look like this:
Customer-focused

Kind and courteous

Attention to detail

Positive attitude

Organized
OK. You've got your mental picture set. Next, think about whether it's time to make the difficult but critical choice to build your own talent pool. You can take control of your workforce by building a skill-development program that takes individuals who demonstrate the behaviors you're looking for and turns them into competent, 5-star technicians.
Finally, start selling your career offer to atypical candidate pools where you've personally experienced excellent service, attention to detail, positive attitudes, etc. Think waiters. Coffee shop employees. Mail carriers, shop employees, grocery store cashiers… the candidate pools are endless! Remember, your training program will take care of skill development. The candidate just has to bring the behaviors you're looking for.
Once you start getting interest in your career offer, it's time to make sure your training program can deliver. At NexTech Academy, Nexstar's online technical training program, we're finding that most members are graduating technicians in less than 8 months. Less than 8 months! If you believe your technician talent is the fuel of your business (and it is!), then it's time to start build your business model around this truth.
NexTech Academy was designed around the residential service sector and teaches the skills technicians need to become self-sufficient. The sequence of our skill development courses enables technicians that have mastered basic troubleshooting to get dispatched with these skills while building more in-depth installation or specialty skills. This expedites the revenue engine for your business while keeping the technician moving forward on skill development.
As proud as our development team is of our line of NexTech Academy e-learning products, we know curriculum is just one piece of an effective workforce development program. Many of our members who adopted NexTech early on have built robust programs around our curriculum. When we look at programs that have consistently generated 5-star technician results, we see a pattern emerge around 4 key pillars:
A learning lab that includes a skill practice area
Formal curriculum that's optimized for your business
Field mentorship
Professional facilitation
What each of these key pillars look like, shop to shop, is very different, but these pillars always exist in successful training programs.
You've asked us how we're adapting our curriculum to changing technology in the learning and development space. The answer is: We're looking at more simulation tools, and we're exploring the uses of virtual reality, which has come a long way in a short period of time. We'll continue to harness these technologies and look for ways to use them where they make sense. We're excited about the current state of NexTech, and we're also raring to go on the future of NexTech. Think what it will be able to do for you a few years into the future!
Ready to get started growing your own technicians? Call or email me at 651-309-4036 or [email protected], or contact your NexTech coach today!