Pay for online training as it happens.
Enrollment costs for NexTech Academy are based on monthly subscription usage. Your company will only pay for your training as it is completed.
With NexTech Academy's subscription pricing, you set the pace for online training that works with your organization's needs in training the next generation of qualified employees.
Student Costs
Costs for NexTech Academy are a $99/month subscription fee per student.
Administrator Costs
There are no costs for the administrator. This role is vitally important and impacts the success of students. The administrator view provides the ability to track student progress and approve assignments.
Support New Technicians as They Enter the Field
NexTech On-The-Go App
Technicians can be prepared for any residential task with how-to videos in the palm of their hand. The NexTech On-The-Go app can be downloaded from the Android and Apple app stores for $4.99/ month.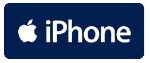 NexTech On-The-Go Web Streaming
Are you a service manager, looking to add technical training videos to your regular technician meetings? The web streaming version of NexTech-On-The-Go is for you. Easily find plumbing, heating and electrical technical training videos to stream on any PC or large screen. Pricing is $4.99 a month for Nexstar members, if they redeem the promo code. Call Nexstar to get the code. For more information visit our demo page.
For Business Owners
Enrollment is open to members of Nexstar Network. Learn about membership benefits and how to join today.
For Students
We'll email you when direct enrollment for students is open. Sign up for program updates.