We recently caught up with Justin Brock, a plumbing technician with Warner Super Service of Oxon Hill, Maryland. Justin is a new graduate from Warner's in-house NexTech Academy technical training course, and he's already putting his knowledge, skillsets, and know-how to work in the field.
Read how Justin's knowledge, resilience, and willingness to tackle the next challenge has inspired people on his career journey.
Q: Tell us a little about how you got involved in the trades, Justin.
A: The trades have given me knowledge and security since I was 15 years old. I began using hands-on skills at my first job, as a painter. Many days proved formidable, as my physical and intellectual prowess were paired with fast-paced environments. But the experiences with customers, worksite dynamics, and "on-the-go" feeling gave me new ideals at a young age – ideals I never really recaptured until now in my plumbing career.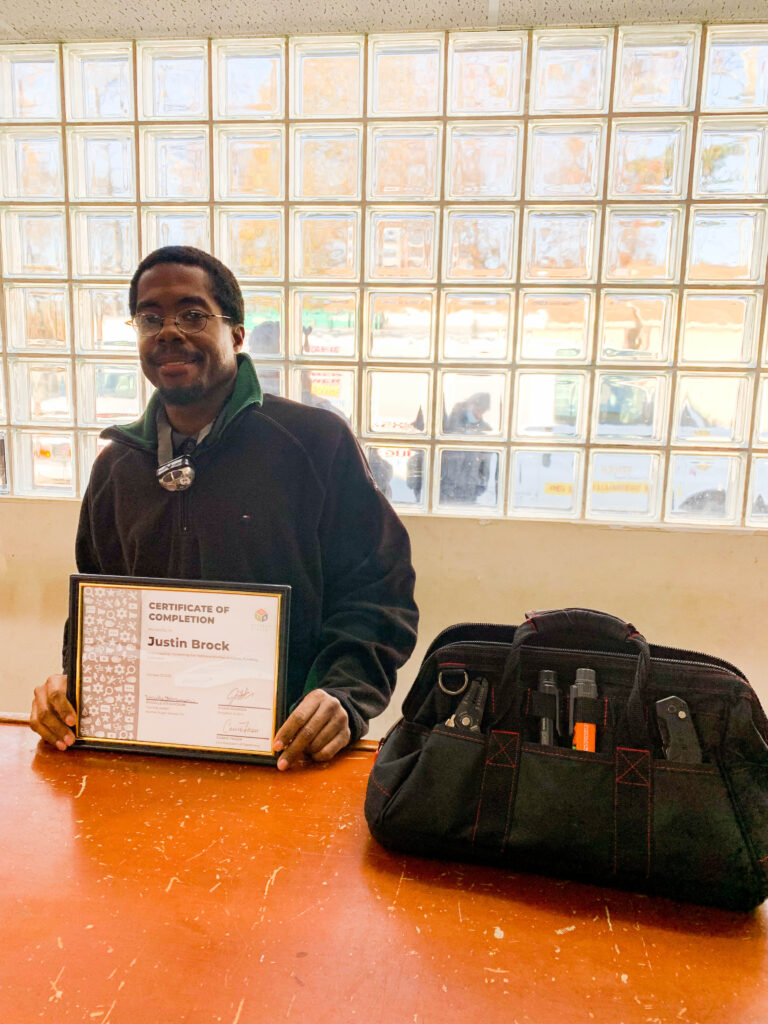 Q: In your NexTech graduation reflection, you mentioned earlier career paths before discovering plumbing. Can you share a bit about your journey?
A: When situations become difficult, I tend to look towards the past. If the new ways aren't working out, what did? Youthful chagrin not included, I've always had a high regard for education. Success and reputation favor those who work towards self-improvement. With construction painting as my summer backup, college was an affordable move. Business administration was my first major… but that wasn't the way to go. Paralegal studies was the runner-up…but, again, not my path.
My final idea was to work in air traffic control. That field was fascinating from the word "go." The discipline it teaches and the technologies it uses were right up my alley. Flying lessons and air traffic internships, to boot? I was all in, and loved every minute. Unfortunately, the FAA's cutoff for new controllers is 31 years of age, which I unfortunately missed by a few months. Many discussions in my community college classes allowed students and teachers alike to vent their frustrations, yet the disappointment was there. Looking back, I wouldn't trade the experience for the world, but it was simply not meant to be. And as I thought about the past, it brought me back to the trades. The trades have always worked for me, and I started thinking "What else is out there?"
Q: How did you find out about the plumbing program at Warner Super Service?
A: I saw the plumbing apprenticeship in my job notifications. A year from that moment is now the story of my life.
Q: Please expand on your NexTech training. What were the elements that helped set you up for success?
A: Moving to a new phase is always exciting. That one-of-a-kind feeling of progress, knowing that one's prowess is expanding, can be indescribable. It's motivating to apply my learning every day and immediately see the results. NexTech Academy and Warner Super Service paved the way for these opportunities, and I couldn't be more appreciative for today and what's to come. The training experience was enriching beyond measure. Videos made everything more immersive. Seeing teachings demonstrated through hands-on, onsite training made it all hit home. And the soft skills development – learning how to work with customers – was great preparation. I learned how to relate to and observe customers, which allows for more openness in the visit.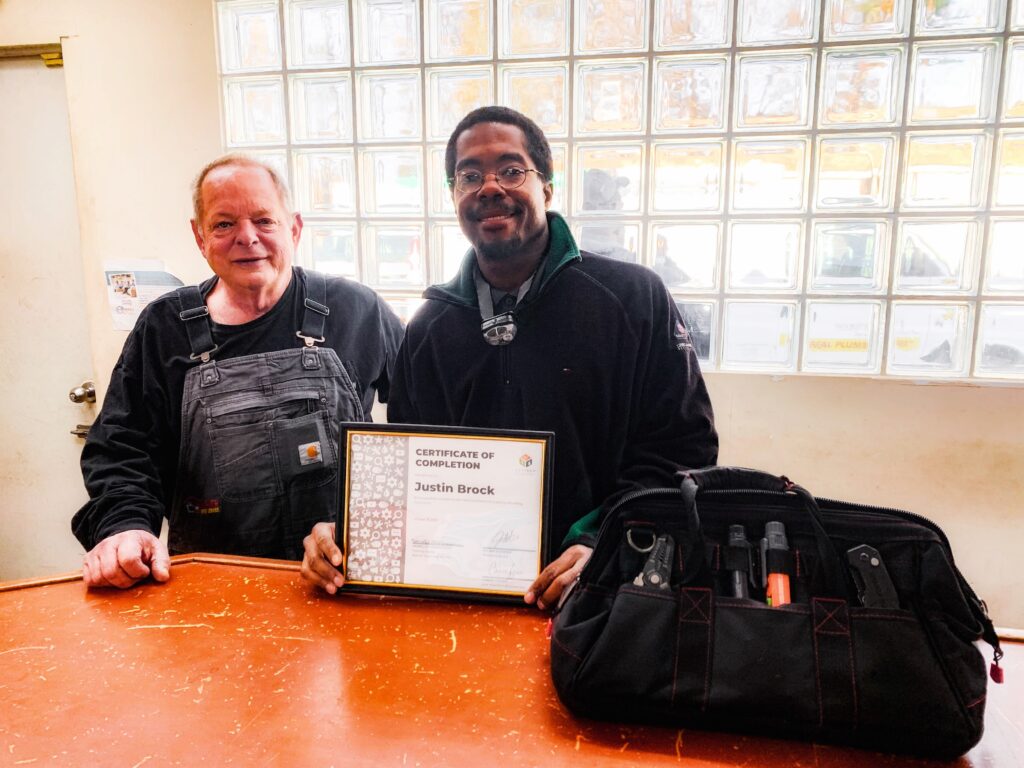 Q: What was the most challenging part of your NexTech training?
A: The most challenging part was the time commitment. Remembering the material became easier as time passed, given the almost immediate follow-through. Committing personal time after workdays was the most demanding part of this. Summer months, especially, were trying.
Q: And now you're planning to pursue HVAC training next – a testament to your ambition! If a friend was curious about a career in the trades, what advice would you offer them?
A: Plumbing is a fascinating enterprise. No day is ever the same "in the field." I love every minute of this. HVAC is another tool in the toolbox, and that never hurts. This is a way to earn a great living and be self-sustaining. The trades offer that in spades. Great careers that aren't going anywhere, can't be outsourced nor automated? The trades are second to none. The country is once again seeing that, for themselves and their children. We all need what the trades provide. College is a good idea, but it's increasingly on shaky ground. It's no longer a guaranteed bet towards prosperity. It's very important the young and old understand that.
Q: Looking ahead, what excites you most about your career outlook at Warner Super Service?
A: My future feels much like my present. I've learned so much these last 18 months, with much more in reserve. That is exciting and motivating. The fact that I'm almost halfway to my Journeyman's license blows me away. The future is up to me, and that's a great position to be in. I can't thank everyone enough for giving me this chance. It's changed my life in many ways.
Thank you, Justin, for sharing your inspiring story! We appreciate you and all you do to support your team members and customers every single day.
Interested in learning more about NexTech Academy's skilled trades training? Visit our website, or email us at [email protected].