As an owner or a manager of a plumbing, electrical, or heating/air-conditioning business, you may already have seen other companies successfully growing their own in-house workforces. You may know you have access to NexTech Academy , an online technical training opportunity for your technicians. You might even be ready to bring NexTech Academy into your business so you can begin training your own employees.
Good for you! Now, picture it: You take a look around your business and realize no one has time to take on this new training endeavor. No problem! You decide to personally handle it. You commit to:
Connecting with your NexTech Coach for information and guidance
Identifying technicians who would benefit from NexTech's training opportunities
Assigning the NexTech Select Learning Plans that will help close skill gaps
Administering the training assessments to trainees
Identifying and involving your first Training Leader, an employee who has excellent field experience and is one of your best technicians
You do all this, plus your regular job, for several months, and then… you realize you're not really getting results. And you're running yourself into the ground.
You feel deflated, maybe thinking, "How can I lead a business if I'm so closely connected to all the daily training activities, as well?"
Short answer: You can't. And you've got too much on your plate.
Don't try to do it all! Things could be different. Imagine yourself with a training team – a group of department leaders and individuals all working together to complete your training space, build relationships with local trade schools, and ride along with your technicians to identify areas of opportunity and evaluate technical skills. Your training team has a clear written goal and a technician development score card with achievement benchmarks outlined. They have your dispatch team creating space in the schedule proactively. They have your marketing team talking to your community and recruiting student technicians to your school. You have support, structure, alignment, and buy-in from every department in the organization. Everyone on the leadership team is maximizing their strengths to get it done.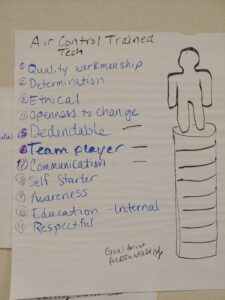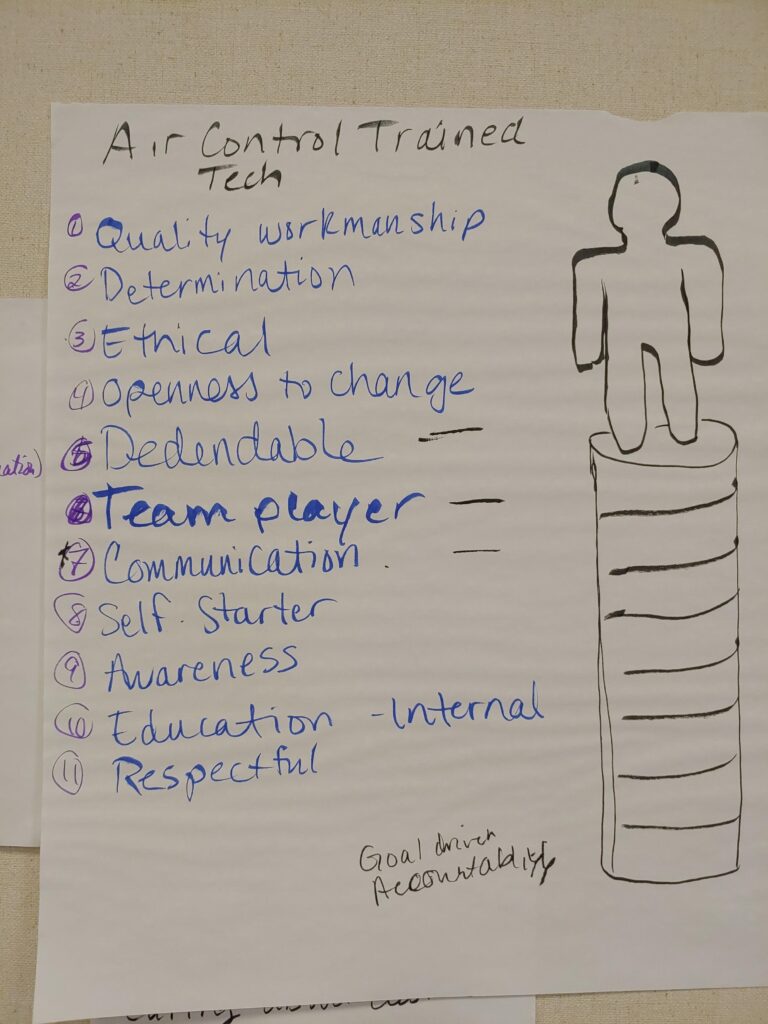 So how do you go from trying to do it all yourself to having a focused training team?
Simple. You need a NexTech onsite experience with a technical training coach to help your team create a plan.
A NexTech onsite will help you launch (or relaunch) an effective technical training initiative within your business.
Here's why:
Employees accept new ideas and change more readily when they have helped create them.
Alignment happens when each department understands the value of training.
You'll get far more buy-in when your employees are involved in the decision-making process.
Coach-facilitated activities and discussions help create a safe space for sharing thoughts and ideas.
As NexTech coaches, we want to see you succeed as you grow and develop your workforce!
We believe that every business is unique, so we customize every onsite to fit the needs of your business. Since we know a one-size-fits-all approach to training often leads to less-than-favorable-results, we've developed a proven process to help you take charge of training in your organization.
Here's how we do it:
We come to your business for 2-3 days.
We guide your team through all the details involved in the creation and refinement of your training plan.
After our visit, we hold your team accountable to your plan through ongoing coaching calls.
Contact your NexTech Academy Coach to schedule your onsite visit today. In the meantime, explore the NexTech Academy training demo along with our numerous training offerings.
Stop wishing you had more technicians! Take action to create the workforce required for your business's future health and growth.
Highly, highly recommend an onsite with Corinne. She had mentioned the possibility of an onsite. While it sounded good, I was still a little hesitant. Looking back, I wish we would have done the onsite so much sooner. The information she provided us with and helped us work through is invaluable. I really don't think we could have gotten done in a year what we were able to get accomplished with Corinne in three days. If you are considering an apprenticeship program and have the opportunity to bring Corinne to your location, do it. You will not regret it.
–Amanda Zink
Air Control Home Services