Savannah Roberts, an HVAC service technician with David Gray Electrical, Plumbing, Heating & Air in NE Florida, remembers the exact Monday she decided it was time for a change. She wanted to chart a new career path, and she had key criteria in mind for that path: she did not want a desk job, and her new career needed to offer advancement – and adventure. Her career search turned up a surprise.  
"It was spur of the moment," Savannah remembers. "I was doing office work as an insurance agent. The COVID pandemic hit, and I was so tired of being at a desk every day I decided on a Monday that I wanted a change. By Friday I was hired by David Gray for an entry-level technical position where I would get paid to learn, and it included growth opportunities. Their apprentice program included free schooling; they built me up and helped me as I made my way into the field. It was a fast transition once I decided."
Savannah was one of several David Gray apprentices who studied hard, utilized the company's skills training lab, honed those essential soft skills, and mastered the NexTech Academy curriculum David Gray utilizes. She worked her way through the courses and was the first from her class to graduate.
"There was a direct connection during the training as we learned the skills, were tested on them, and then went to work to prove that we could do it. It was a very empowering feeling," Savannah explained.
A year later, Savannah says she feels enlightened. "After hearing what the program involved, compared to the incredible experience I had, there was a big difference. You can't swim by reading a book. The same holds true in learning the mechanical trades. You can't read a manual and then do the job. You have to read, watch videos, talk about it, train, practice – and then repeat. And then you go out and put that learning to work."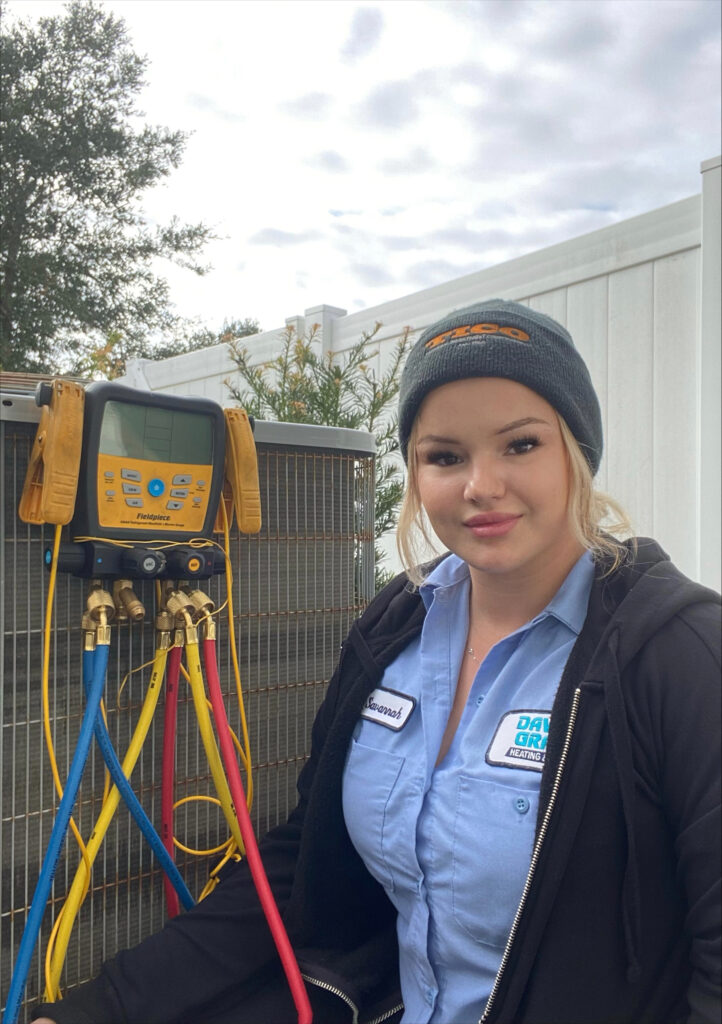 A Key Ingredient to Success: Peer and Professional Support
Savannah explained how being supported, especially as a woman in the trades, has helped her further her learning and built a solid foundation as she looks to her future.
"Coming into the trades, I wasn't aware as a woman I'd make up less than 2% of HVAC technicians," Savannah said. "And I didn't know what a big deal it was that David Gray – my employer and the company's employees – supported me and made me feel important and that it wasn't abnormal."
Being a minority or an unexpected woman technician showing up in a male-dominated field comes with challenges, Savannah explained, and advantages. "I've had customers that have made me feel that this is not normal, where I've felt stereotyped. I had to do some self-assessment to appreciate that I may not have been in this field if it weren't for the opportunity with David Gray and NexTech Academy. Working in the field as a woman, it's important to recognize how you show up, how you present yourself, and be aware as to how you're being treated."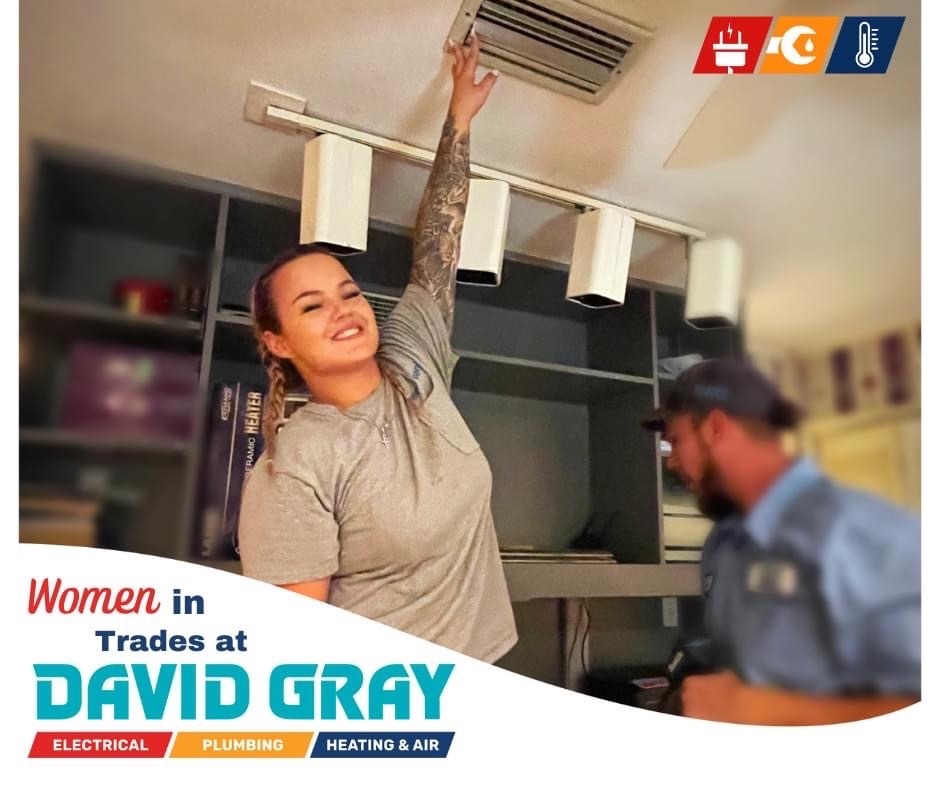 This Trailblazer is Inspired by Her Mom
In reflecting on who inspires her in her pursuits, Savannah mentioned her ambitious, resilient, and self-sufficient mom as one hero she continuously looks up to.
"My twin sister and two older brothers and I were raised by my mom on a farm. As a single mom, I'm not sure how she did it," Savannah said. "If something breaks, she figures out how to fix it herself. That's where I got my ability to do the same. She's very proud of me, still fixing things, and now she has a lifetime warranty on her AC unit."
Where To, Next?
This NexTech Academy go-getter is not slowing down anytime soon. With graduation behind her, Savannah continues to excel as a technician bringing the best in service to David Gray customers daily.
"I have a solid base of learning and education to help with troubleshooting and to help me understand the bigger picture, and it's exciting to see the progression," Savannah noted. "I am so appreciative of everyone that had a role in helping me and ensuring I feel supported. I applied at David Gray and got the job – they treated me so well. They allow anyone who wants to learn to let them learn. I realize not everyone has that support."